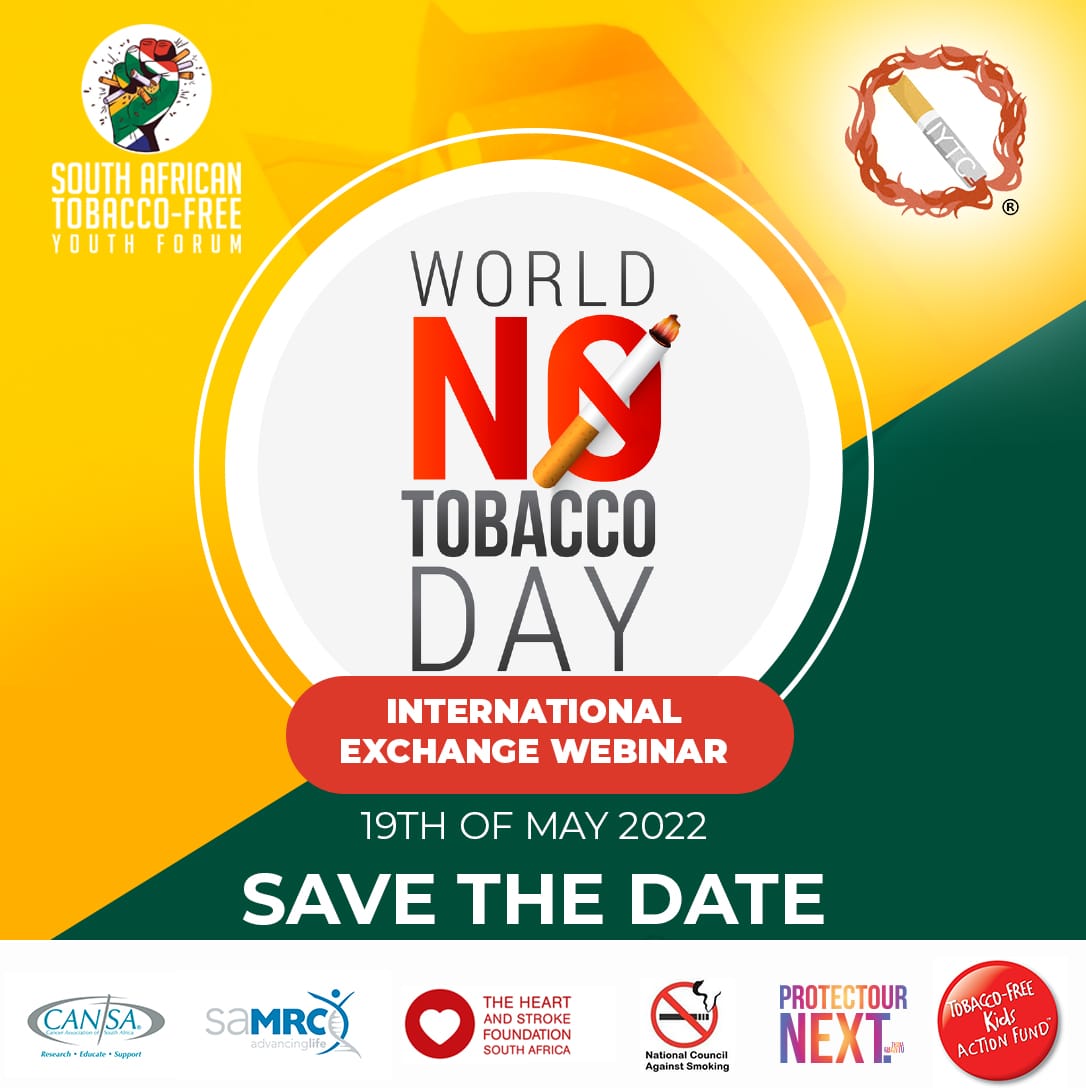 Youth 4 World No Tobacco Day International Exchange Webinar
SATFYF is set to host a Webinar with our partners from the USA, International Youth For Tobacco Control (IYTC).
We'll be engaging with Tobacco Control advocates from the USA on the importance of WNTD and the hazards of E-Cigs, 'Hubbly Bubbly' and why it's important to pass the Tobacco Control Bill in Mzansi.
SAVE THE DATE!
Recent Comments
No comments to show.